Oklahoma's Attorney General, Gentner Drummond, calls for an audit of the Oklahoma Turnpike Authority (OTA).
In his letter to State Auditor Cindy Byrd, Gentner stated many concerns about their "blatant disregard for openness and transparency". 
You can read AG Dummond's full letter to Cindy Byrd below: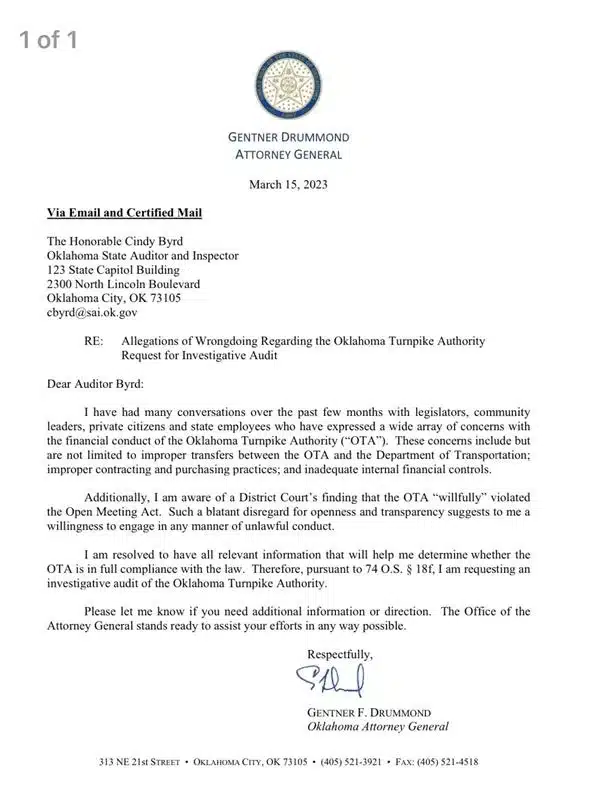 We will update this story as more details come in.  Thanks!