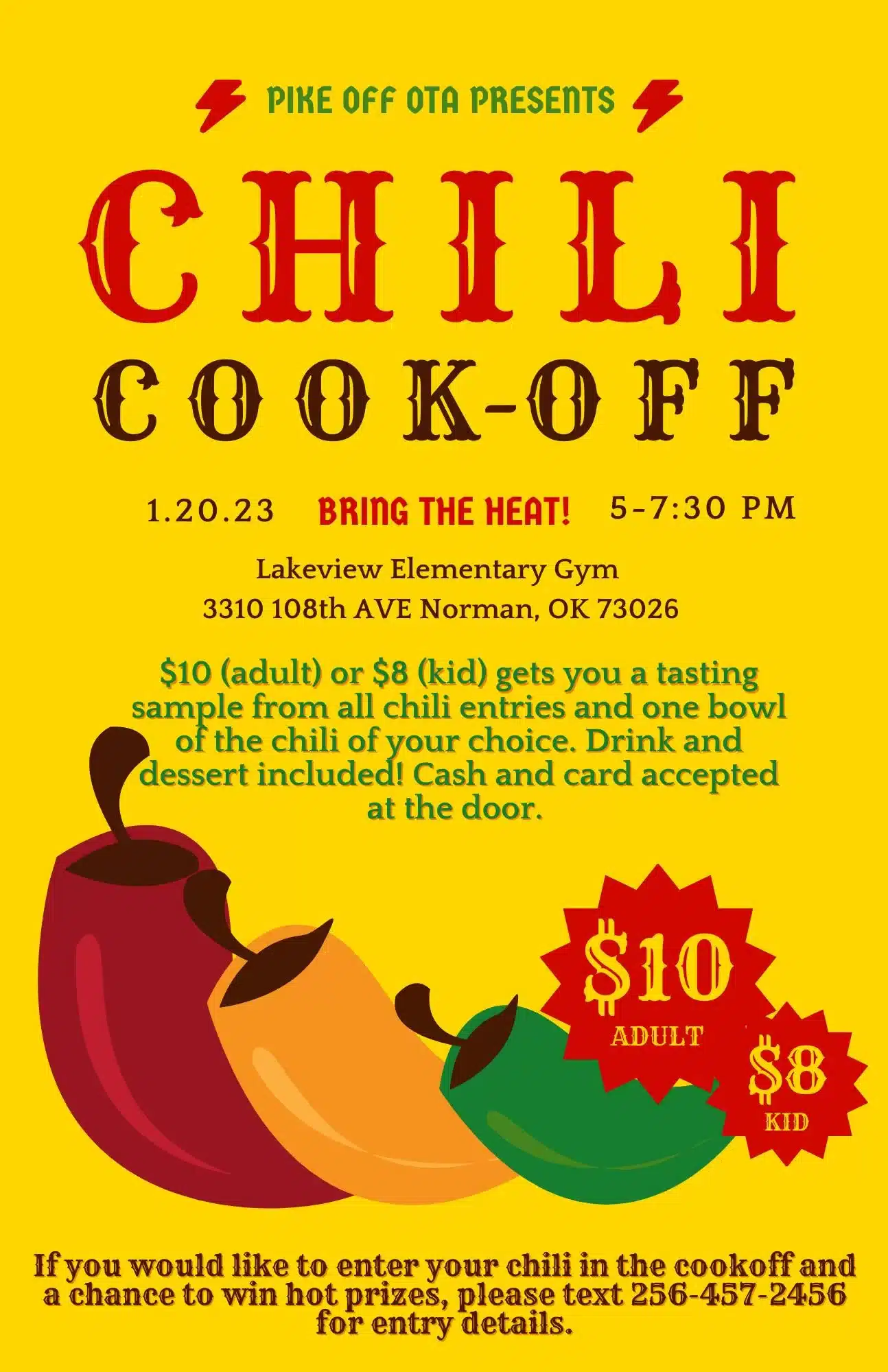 Chili Cook-Off and Silent Auction Fundraiser
Come and support PIKE OFF OTA's efforts to stop the turnpikes in Cleveland County and bring citizen protections to our state constitution through the legislature by having dinner with us at our first Community Chili Cook-off. While you are sampling the chili, you can be bidding on some great silent auction items and having fun with fabulous friends.
$10 (adult) and $8 (kid) gets you a tasting sample from all chili entries and one bowl of the chili of your choice.  Drink and dessert included.
**Pinocchio's is offering door prizes to those in attendance**
If you would like to enter your chili in the cook-off and a chance to win hot prizes, please text 256-457-2456 for entry details.
It is sure to be a fun night!