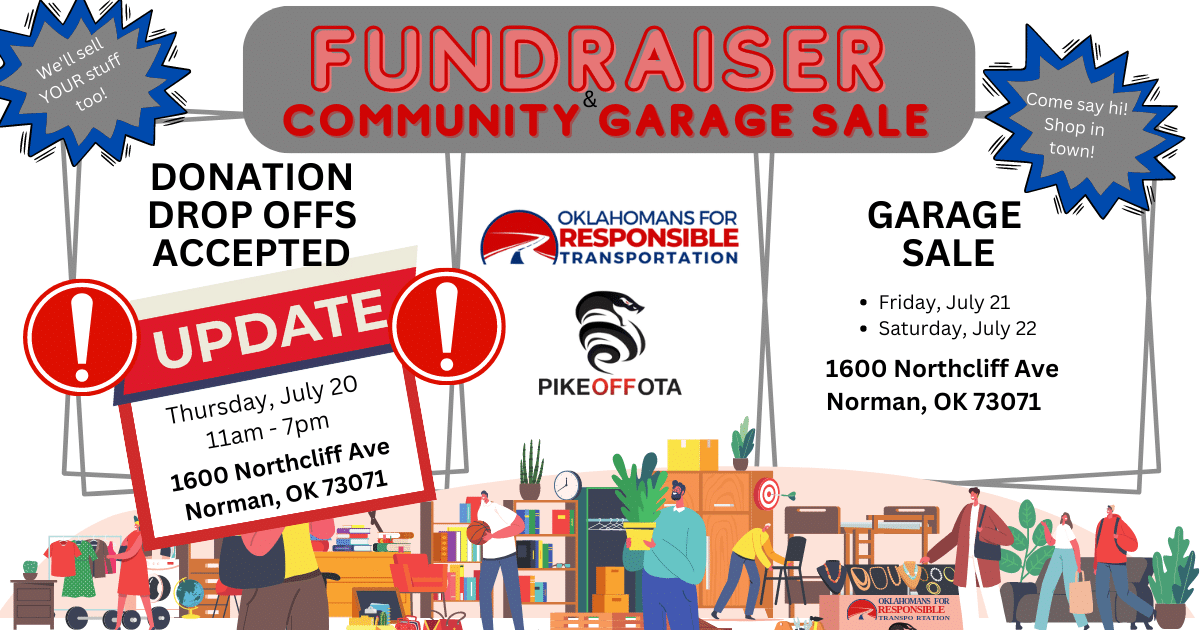 Community Garage Sale and Fundraiser (2023)
Can you help us raise $5,000 to stop the turnpikes?
Don't just throw your clutter to the curb – use it to curb the overreach of the Oklahoma Turnpike Authority! Donate your garage sale items to PIKE OFF OTA and then come shop our sale in-town.
2 Days to drop-off any garage-sale item donations!
906 80th Ave SE, Norman OK 73026
Sunday, July 16th from 10-5 pm and Wednesday, July 19th 11 am-7 pm.

UPDATE: Drop-off Day #2 is now Thursday, July 20 from 11am-7pm at 1600 Northcliff Ave, Norman OK 73071

If you have pricing suggestions we'll take them
Shop our in-town location during Norman's City-Wide Garage Sale!
1600 Northcliff Ave, Norman OK 73071
Friday, July 21 and Saturday, July 22