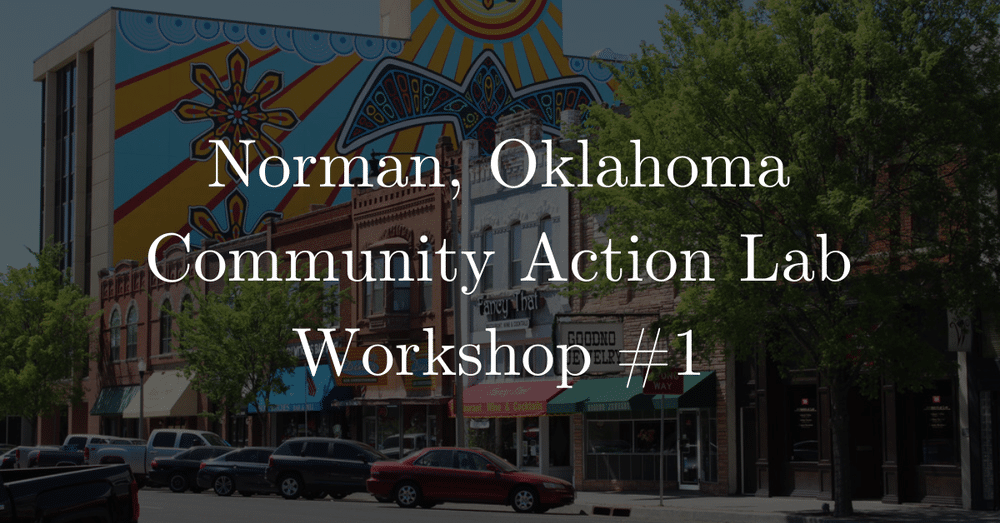 Norman, Oklahoma Strong Towns: A Bottom Up Revolution, Workshop 1
Charles Marohn, Strong Towns president, will be giving a presentation titled Strong Towns: A Bottom Up Revolution to Rebuild American Prosperity in Norman, Oklahoma on February 27, 2023
This is the first workshop event in a series of three for the Community Action Lab sponsored by the City of Norman.
LOCATION: Norman City Hall | DATE: February 27, 2023 |   TIME: 6:30 PM CST
In this presentation, Charles Marohn will explain, in plain language, how so many communities have found themselves in decline after decades of "growth." The problem lies in the current model of development — one which values short-term gains over long-term prosperity. To strengthen our cities and ensure their economic success, we must look to traditional ways of building cities. In this presentation, we show how active citizens, local officials and design professionals can change the negative trajectory in their towns and help them to become more resilient — no matter what challenges lie ahead.
View a previous interview between Strong Towns founder Chuck Marohn and Pike Off OTA's Dr. Amy Cerato on the Pike Off OTA YouTube channel here.
In this 2022 interview they discuss the Oklahoma Turnpike Authority's "slash and burn" development practices of  building new, unnecessary turnpike alignments.