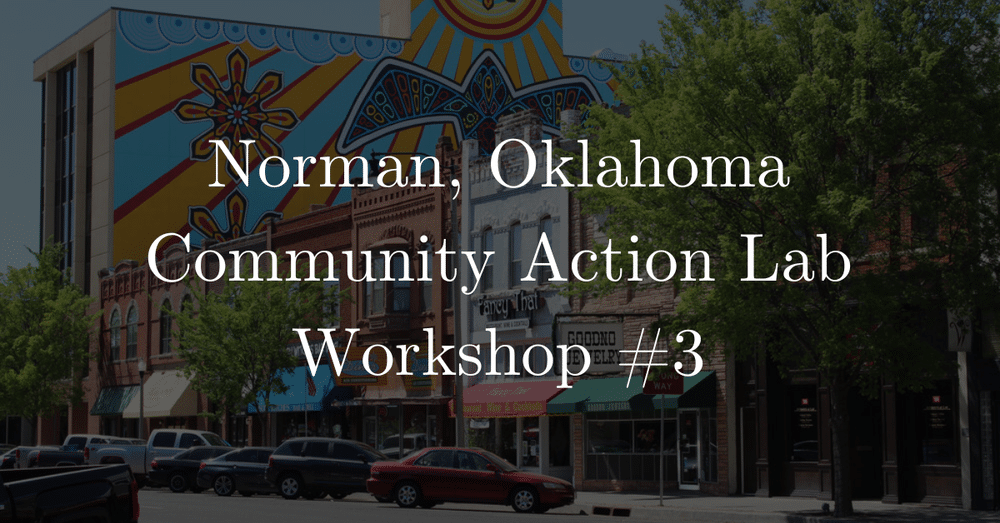 Norman, Oklahoma Strong Towns Community Action Lab Workshop 3
CHARLES MAROHN, STRONG TOWNS PRESIDENT, WILL BE VISITING NORMAN, OKLAHOMA ON NOVEMBER 7, 2023.
This is the third workshop event in a series of three for the Community Action Lab sponsored by the City of Norman.
LOCATION: Norman City Hall |   DATE: November 7, 2023 |   TIME: TBD
Since February the Local Action Team and other community members have been working diligently to develop solutions that address the needs of the community. Join us for this final public event where we review the progress of this initiative, celebrate successes, and determine next steps as Norman continues to strengthen itself.