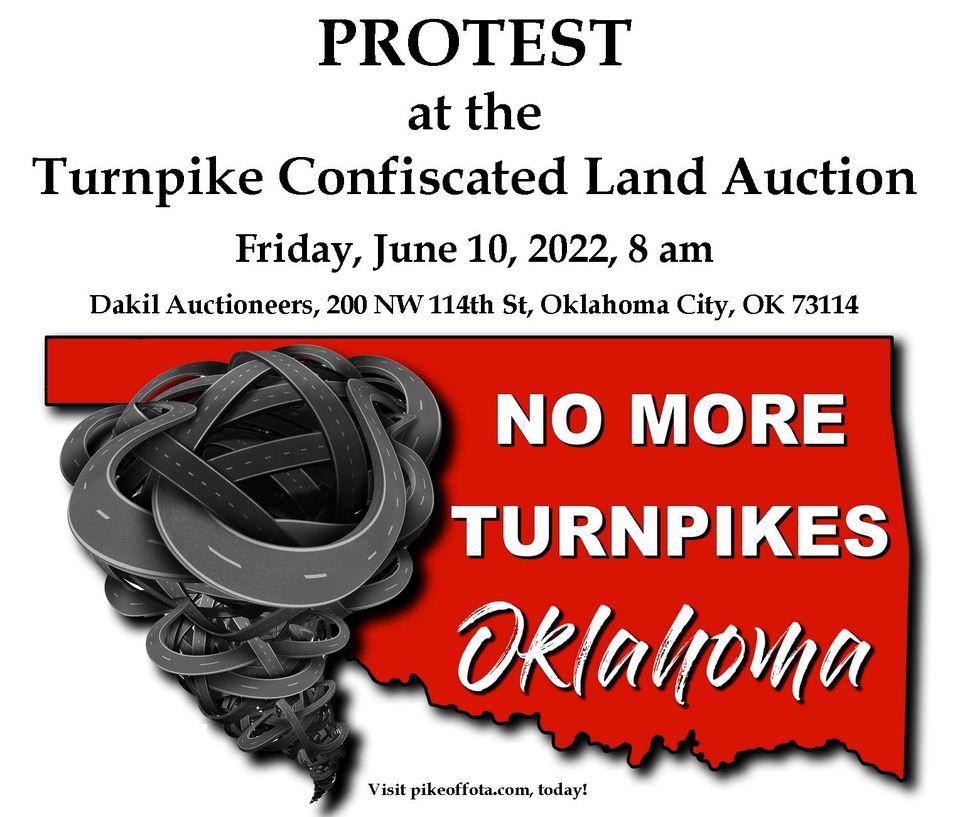 Pike OFF OTA Protest at the Turnpike Confiscated Land Auction
Our purpose is NOT to harass Dakil; rather, it is to let the Citizens of Oklahoma know: this is what happens when corrupt business folks and crooked politicians are in charge: they get rich, and Oklahomans lose. We say: NO MORE!
EXTORTION: using violence, threats, intimidation, or pressure from one's authority to force someone to hand over money (or something else of value) or do something they don't want to do.
Extortion is exactly how the Oklahoma Turnpike Authority gains property used to build the worst kind of highways in the world: TOLL ROADS. Then, after they have driven families from their homes, raped the landscape, pushed out the wildlife and polluted the water supply, they sweep up the scraps that remain from their carnage and sell them off to whomever will buy. Come Friday, stand up and say "NO MORE!
FEATURED SPEAKERS: Rarchar S. Tortorello