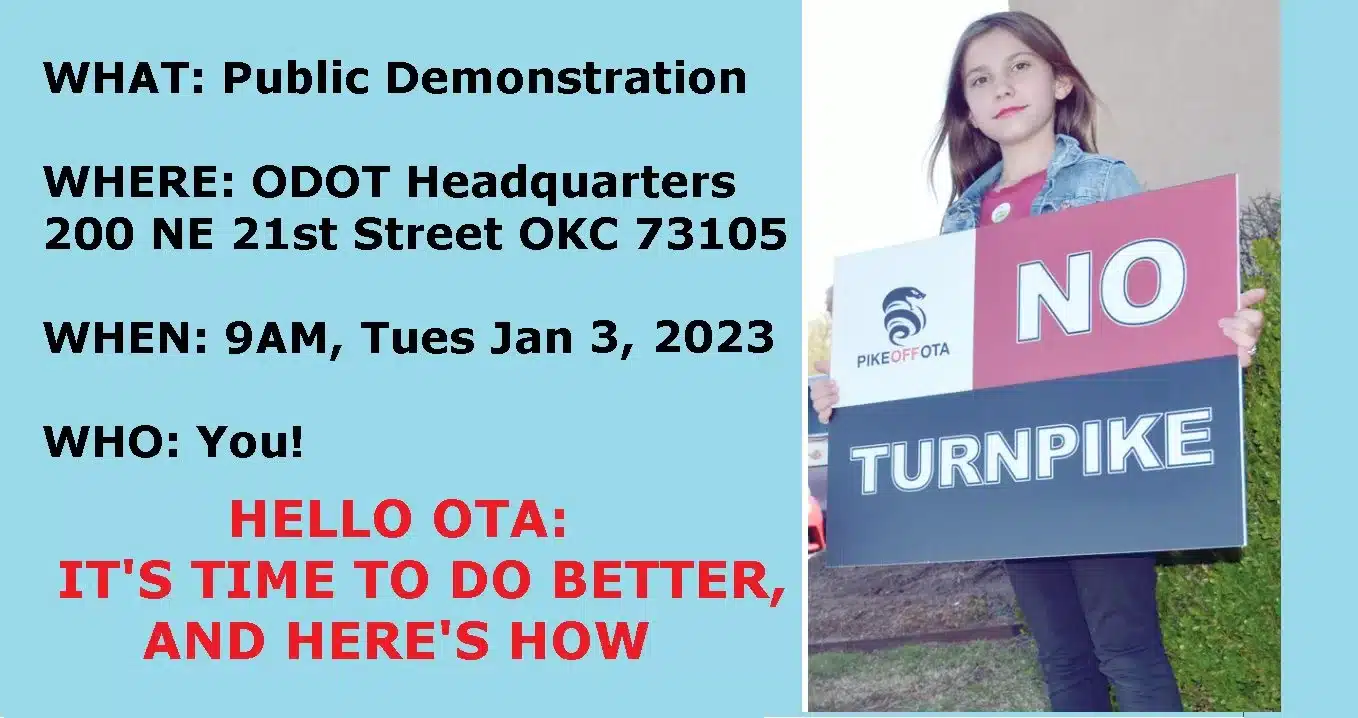 Pike Off OTA Public Demonstration and OTA Meeting
Join Pike Off OTA's public demonstration against destructive turnpikes! Stay to pack the house at the Oklahoma Turnpike Authority's regular meeting.
The OTA is trying to circumvent the Open Meetings Violation Lawsuit by re-approving all invalidated contracts at their January regular meeting. For the first time ever, OTA has a public comment period. Get there early to sign up for your 5 minutes of speaking time – First come, first served. They are limiting the public comment to 1 hour. If you don't want to speak, please still come and protest this out of control public-private partnership we've come to know as the OTA. Wear your Pike OFF OTA gear and bring your signs.
Here is a recording of the hour-long Public Comment Period. More footage from that day is available directly on our YouTube Channel: