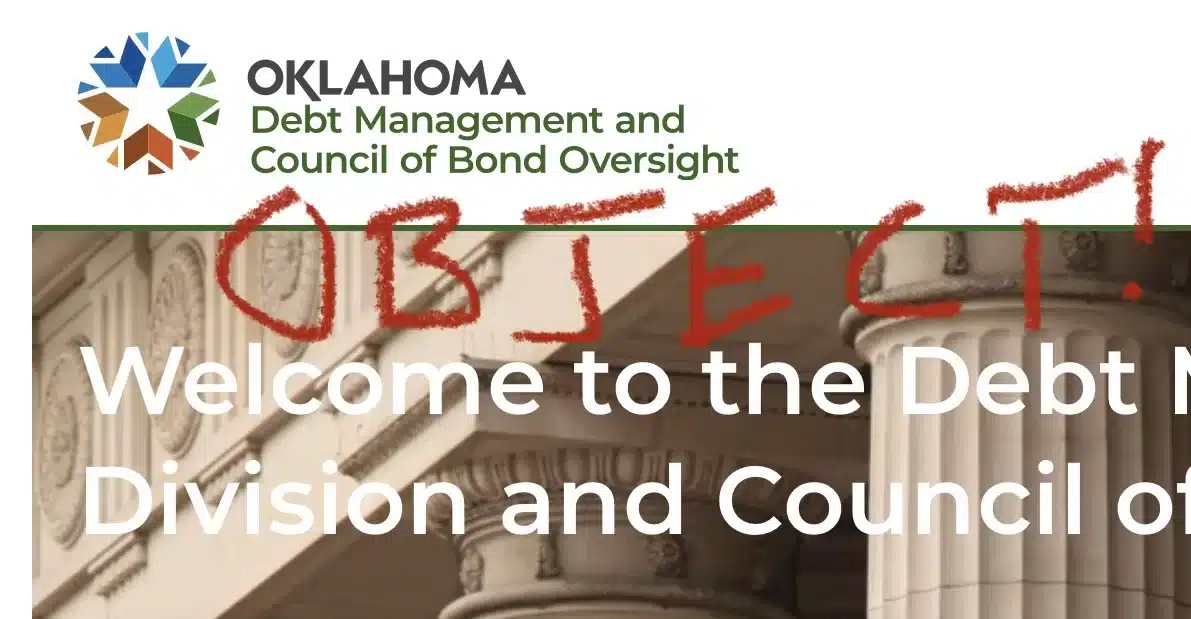 Council for Bond Oversight – Objection
Pike OFF OTA and others submitted multiple objection letters to the OTA's application to sell $500 million in revenue bonds for the ACCESS program. The application will be read and discussed at the September 11th Council of Bond Oversight Meeting.
We need YOU in the room to show COBO that they must follow the law and pay attention to multiple statute violations and shady financial practices by the OTA.
The fight is not over. Show up and make your presence felt.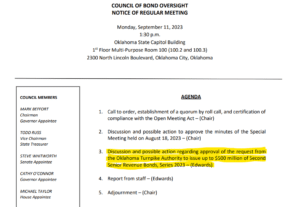 ---
Oklahoma State Capitol 2300 N Lincoln Blvd
MP Room 100
Oklahoma City, OK 73105