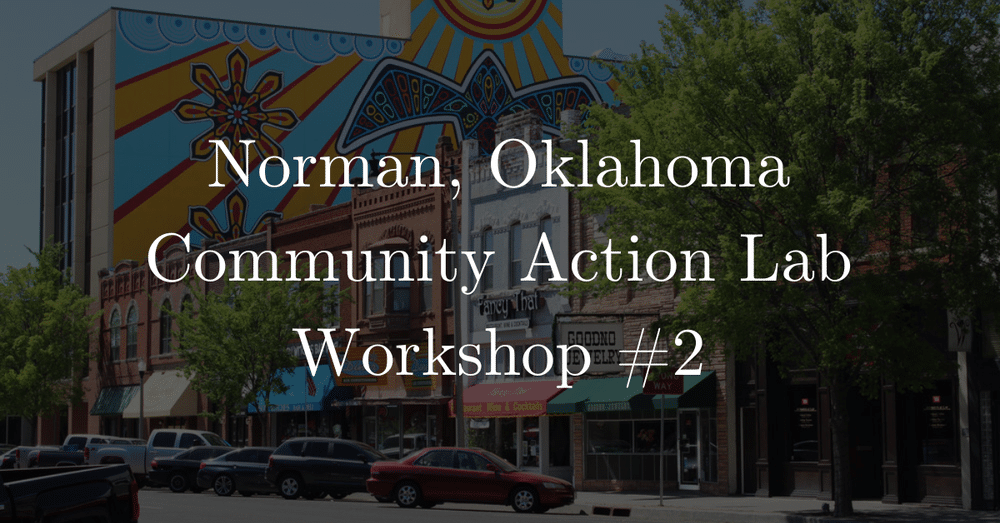 Norman, Oklahoma Strong Towns Community Action Lab Workshop 2
CHARLES MAROHN, STRONG TOWNS PRESIDENT, WILL BE VISITING NORMAN, OKLAHOMA ON JULY 17, 2023
This is the second workshop event in a series of three for the Community Action Lab sponsored by the City of Norman.
LOCATION: Norman City Hall |   DATE: July 17, 2023 |   TIME: TBD
Since our initial event in February 2023, the Local Action Team has been engaging with Strong Towns in virtual coaching sessions, discussions of key lessons, and exploring how to apply the Strong Towns approach to the Norman area. This public event will cover themes considered crucial within the Norman community. This customized gathering is one step toward building place-based prosperity together.